Jeanette, Long Beach.
For Live In
Caregiver Experience: 26 yrs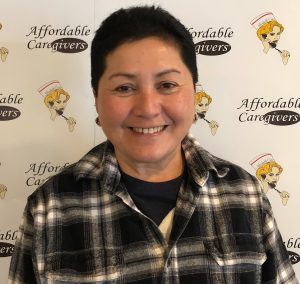 Jeanette has an extensive experience as a caregiver for 26 yrs. She is currently residing in Long Beach. She is a non-driving caregiver & presented valid IDs with a clear background check. According to her previous clients, she is very reliable, kind, and accommodating. During her years as a caregiver, she experienced & received training for the following: CPR, Changing adult diapers, Stroke patients, Patients in a wheelchair & walker, Medication management, Dementia & Alzheimer's Patient, Assisting the patient with their daily activities, Assisting, Lifting & Transferring, Hospice Care, Post Surgery Care.
Available Schedule
For Live In; 7 Days
Qualifications
✅ Multiple Background Check
✅ HCA-ID
✅ Finger Printed
✅ Bonded
✅ Insured
✅ College Degree Holder
✅ State Licensed
Skills
✅ Light Housekeeping
✅ Medication Reminder
✅ Meal Preparation
✅ Help with personal hygiene
✅ Help with mobility
✅ Transportation
✅ Companionship
✅ Reporting and Monitoring